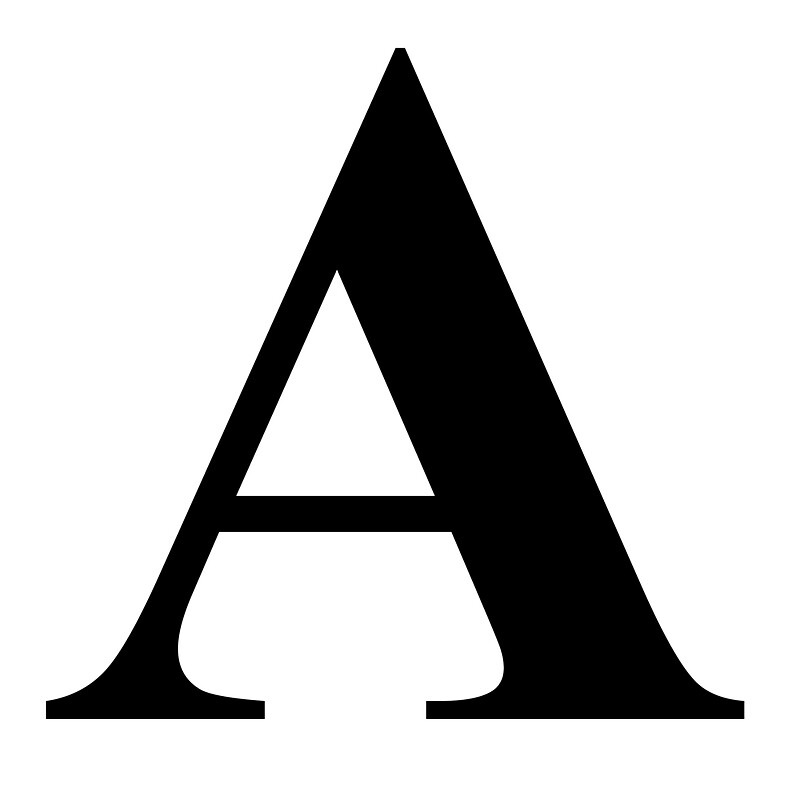 bout 150 years ago came the transition from the Age of Pisces (Orthodox Christianity), to the Aquarian Age, the  modern science of spirituality. This higher thought was  fairly new to the west, but originated in the ancient east. The 20th century was a time time ripe for this wisdom, questioning traditional church dogma, as societies for New Thought appeared.     
Here is a growing list of great thinkers, many of whom have passed from this world leaving behind a legacy of scientific, philosophic and religious insight. A watershed of new thought, characteristic of the late nineteenth and twentieth centuries, brought to light the relevance of esoteric knowledge, rediscovered by modern intelligent minds. Some of these distinguished philosophers journeyed to the orient themselves, "in search of the miraculous," as Ouspensky described it. They returned to the occidental world with astonishing doctrines of universal truth, ancient secrets revealed afresh for this present Age called Aquarius. 
Before he passed in 1974, Sant Kirpal Singh expressed his desire to see an international forum, a convenient place for the discussion of various spiritual beliefs. To this beloved Master Sant The Pulpit is dedicated.  
Kirpal Singh (6 February 1894 – 21 August 1974) was a spiritual master (satguru). He was born in India, in a simple rural house, in the western part of Punjab which now belongs to Pakistan. He earned his living as a government officer until his retirement and then he moved to Delhi where he founded his spiritual school Ruhani Satsang with its headquarters at Sawan Ashram.
He was the President of the World Fellowship of Religions, an organization recognized by UNESCO, which had representatives from all the main religions of the world. He wrote numerous books, many of which have been translated into numerous languages. His basic teachings consist in establishing contact with God Power, called the Word in the Bible, Naam, Shabd, Om, etc. in other scriptures. The discipline of universal character taught by him is at the base of the spiritual experience, which gave origin to all the main religions that have resisted the trials of time. It is called the Path of the Masters (Sant Mat), Yoga of the Sound Current (Surat Shabd Yoga).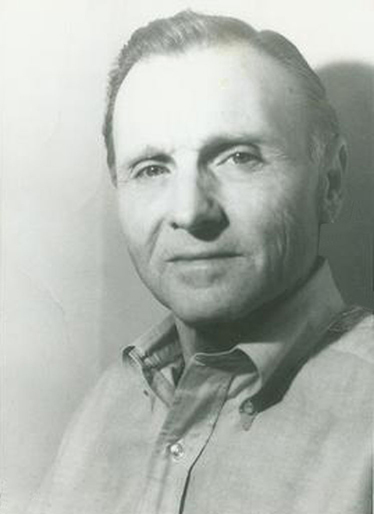 Paul Twitchell  born Jacob Paul Twitchell (October 22, 1909 – September 17, 1971) was an American spiritual lecturer and writer, pulp fiction author, and created the religion Eckankar as a new spiritual teaching. He was accepted by its members as the Mahanta, or living ECK Master from 1965 until his death. He wrote that his spiritual name was Peddar Zaskq.
In 1955, Paul Twitchell was apparently initiated by Kirpal Singh into Ruhani Satsang: Surat Shabd Yoga or Sant Mat, and became a devoted student of the master. By 1966, reports of Twitchell teaching his own similar program in America caused a disagreement between the two.
However, in December 1963, Twitchell did ask the master to allow him to dedicate a book, The Tiger's Fang, in Kirpal Singh's name hoping for his help getting it published. He sent the manuscript for approval but never received a positive response from the master. He published it himself in 1967.
Twitchell also became involved in the Church of Scientology from about 1956 to 1959, becoming a member of its staff and one of the first claiming to achieve the status of clear. He taught classes, audited, and wrote magazine articles for Scientology. Twitchell made many friendships during this time, with the exception of L. Ron Hubbard himself.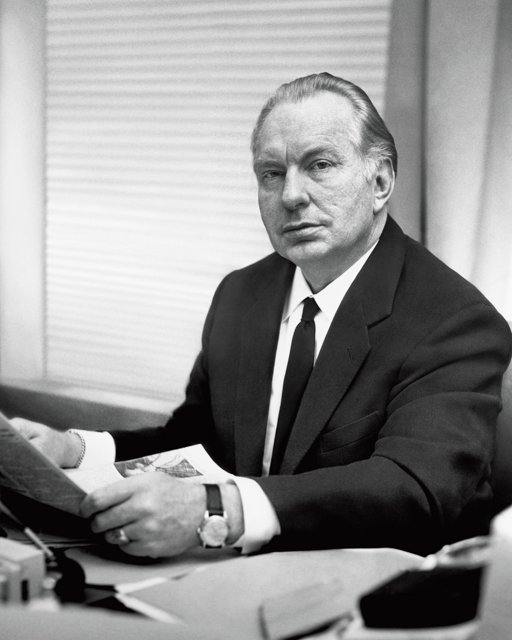 Lafayette Ronald Hubbard (March 13, 1911 – January 24, 1986), better known as L. Ron Hubbard and often referred to by his initials, LRH, was an American author and the founder of the Church of Scientology. In 2014, Hubbard was cited by the Smithsonian magazine as one of the 100 most significant Americans of all time, as one of the eleven religious figures on that list.[3] After establishing a career as a writer, becoming best known for his science fiction and fantasy stories, he developed a system called Dianetics which was first expounded in book form in May 1950. He subsequently developed his ideas into a wide-ranging set of doctrines and practices as part of a new religious movement that he called Scientology.[4] His writings became the guiding texts for the Church of Scientology and a number of affiliated organizations that address such diverse topics as business administration, literacy and drug rehabilitation. The Church's dissemination of these materials led to Hubbard being listed by the Guinness Book of World Records as the most translated and published author in the world.[5][6] The Guinness World Record for the most audio books published for one author is also held by Hubbard.[7]
Aleister Crowley (12 October 1875 – 1 December 1947), born Edward Alexander Crowley, was a British occultist, mystic, poet, and social provocateur, famous for his development of the philosophical system called Thelema, and his concepts of magic, which he called Magick.
The discovery of radioactivity created a momentary chaos in chemistry and physics; but it soon led to a fuller interpretation of the old ideas. It dispersed many difficulties, harmonized many discords, and — yea, more! It shewed the substance of Universe as a simplicity of Light and Life, manners to compose atoms, themselves capable of deeper self-realization through fresh complexities and organizations, each with its own peculiar powers and pleasures, each pursuing its path through the world where all things are possible.
Do what thou wilt shall be the whole of the Law.
Love is the law, love under will.
Walter Bowman Russell (May 19, 1871 – May 19, 1963) was an American painter (of the Boston School), sculptor, natural philosopher, musician, author and builder. His lectures and writing place him firmly in the New Thought Movement.[1] The New York Herald Tribune, called him "the modern Leonardo".[2] a Renaissance man for the twentieth century.
In May 1921 Russell experienced a transformational revelatory event that he later described in a chapter called "The Story of My Illumining" in the 1950 edition of his Home Study Course. "During that period…I could perceive all motion," and was newly "aware of all things."[17] Russell used the terminology of Dr. Richard Maurice Bucke in his book Cosmic Consciousness [18] to explain the phenomenon of "cosmic illumination." Later he wrote, "It will be remembered that no one who has ever had [the experience of illumination] has been able to explain it. I deem it my duty to the world to tell of it."[19] What was revealed to Russell "in the Light" is the subject matter of The Divine Iliad", published in two volumes in 1949.[20]
Joel Sol Goldsmith (March 10, 1892 – June 17, 1964) was an American spiritual author, teacher, spiritual healer, and modern-day mystic. He founded The Infinite Way movement.[1][2] Goldsmith self-published[5] his most famous work, The Infinite Way, in 1947 based on letters to patients and students, as well as The Spiritual Interpretation of Scripture.
Augustine "Og" Mandino II (December 12, 1923 – September 3, 1996[1]) was an American author. He wrote the bestselling book The Greatest Salesman in the World. His books have sold over 50 million copies and have been translated into over twenty-five different languages. He was the president of Success Unlimited magazine until 1976 and is an inductee of the National Speakers Association's Hall of Fame.
Samael Aun Weor (March 6, 1917 – December 24, 1977), born Víctor Manuel Gómez Rodríguez, was an author, lecturer and founder of the Universal Christian Gnostic Movement.[1] His teaching of 'The Doctrine of Synthesis' of all religions in both their esoteric and exoteric aspects[2] has been called neo-Gnostic by the historian of esotericism Arthur Versluis[3] and called by the historian Jean-François Mayer "a science of consciousness or knowledge that may be attained through certain techniques."[4] In his over sixty books and hundreds of held conferences, he describes a teaching called "gnosis", the Greek word for "knowledge", from which is derived the name "Gnosticism."
William Seward Burroughs II also known by his pen name William Lee; (February 5, 1914 – August 2, 1997) was an American novelist, short story writer, satirist, essayist, painter, and spoken word performer. Burroughs was a primary figure of the Beat Generation and a major postmodernist author who wrote in the paranoid fiction genre, and his influence is considered to have affected a range of popular culture as well as literature. Burroughs wrote eighteen novels and novellas, six collections of short stories and four collections of essays. Five books have been published of his interviews and correspondences. He also collaborated on projects and recordings with numerous performers and musicians, and made many appearances in films.
Jack Kerouac  born Jean-Louis Kérouac (though he called himself Jean-Louis Lebris de Kérouac); March 12, 1922 – October 21, 1969) was an American novelist and poet, a literary icon alongside William S. Burroughs and Allen Ginsberg. A pioneer of the Beat Generation, Kerouac is recognized for his method of spontaneous prose. Thematically, his work covers topics such as Catholic spirituality, jazz, promiscuity, Buddhism, drugs, poverty, and travel. He became an underground celebrity and, with other beats, a progenitor of the hippie movement, although he remained antagonistic toward some of its politically radical elements.
In 1969, aged 47, Kerouac died from alcoholism. Since his death, Kerouac's literary prestige has grown, and several previously unseen works have been published. All of his books are in print today, including The Town and the City, On the Road, Doctor Sax, The Dharma Bums, Mexico City Blues, The Subterraneans, Desolation Angels, Visions of Cody, The Sea Is My Brother, and Big Su.
Timothy Francis Leary (October 22, 1920 – May 31, 1996) was an American psychologist and writer known for advocating the exploration of the therapeutic potential of psychedelic drugs under controlled conditions. Leary conducted experiments under the Harvard Psilocybin Project during American legality of LSD and psilocybin, resulting in the Concord Prison Experiment and the Marsh Chapel Experiment. Leary's colleague, Richard Alpert (Ram Dass), was fired from Harvard University on May 27, 1963 for giving psilocybin to an undergraduate student. Leary was planning to leave Harvard when his teaching contract expired in June, the following month. He was fired, for "failure to keep classroom appointments", with his pay docked on April 30.
Leary believed that LSD showed potential for therapeutic use in psychiatry. He used LSD himself and developed a philosophy of mind expansion and personal truth through LSD. He popularized catchphrases that promoted his philosophy, such as "turn on, tune in, drop out", "set and setting", and "think for yourself and question authority". He also wrote and spoke frequently about transhumanist concepts involving space migration, intelligence increase, and life extension (SMI²LE),[4] and developed the eight-circuit model of consciousness in his book Exo-Psychology (1977). He gave lectures, occasionally billing himself as a "performing philosopher".[5]
Irwin Allen Ginsberg (/ˈɡɪnzbɜːrɡ/; June 3, 1926 – April 5, 1997) was an American poet. He is considered to be one of the leading figures of both the Beat Generation during the 1950s and the counterculture that soon followed. He vigorously opposed militarism, economic materialism and sexual repression and was known as embodying various aspects of this counterculture, such as his views on drugs, hostility to bureaucracy and openness to Eastern religions.[1] He was one of many influential American writers of his time known as the Beat Generation, which included famous writers such as Jack Kerouac and William S. Burroughs.
Ginsberg is best known for his poem "Howl", in which he denounced what he saw as the destructive forces of capitalism and conformityin the United States.[2][3][4] In 1956, "Howl" was seized by San Francisco police and US Customs.[1] In 1957, it attracted widespread publicity when it became the subject of an obscenity trial, as it described heterosexual and homosexual sex[5] at a time when sodomy laws made homosexual acts a crime in every U.S. state. "Howl" reflected Ginsberg's own homosexuality and his relationships with a number of men, including Peter Orlovsky, his lifelong partner.[6] Judge Clayton W. Horn ruled that "Howl" was not obscene, adding, "Would there be any freedom of press or speech if one must reduce his vocabulary to vapid innocuous euphemisms?"[7]
Aldous Leonard Huxley (/ˈɔːldəs ˈhʌksli/; (July 26, 1894 – November 22, 1963) was an English writer, novelist, philosopher,[1][2][3][4]and prominent member of the Huxley family. He graduated from Balliol College, Oxford, with a first in English literature.
He was best known for his novels including Brave New World, set in a dystopian London; for non-fiction books, such as The Doors of Perception, which recalls experiences when taking a psychedelic drug; and a wide-ranging output of essays. Early in his career Huxley edited the magazine Oxford Poetry and published short stories and poetry. Mid career and later, he published travel writing, film stories, and scripts. He spent the later part of his life in the U.S., living in Los Angeles from 1937 until his death. In 1962, a year before his death, he was elected Companion of Literature by the Royal Society of Literature.[5]
Huxley was a humanist, pacifist, and satirist. He later became interested in spiritual subjects such as parapsychology and philosophical mysticism,[6][7] in particular universalism.[8] By the end of his life, Huxley was widely acknowledged as one of the pre-eminent intellectuals of his time.[9] He was nominated for the Nobel Prize in Literature in seven different years.[10]
On his deathbed, unable to speak due to advanced laryngeal cancer, Huxley made a written request to his wife Laura for "LSD, 100 µg, intramuscular". According to her account of his death[47] in This Timeless Moment, she obliged with an injection at 11:20 a.m. and a second dose an hour later; Huxley died aged 69, at 5:20 p.m. (Los Angeles time), on 22 November 1963.[48]
Ram Dass (born Richard Alpert; April 6, 1931) is an American spiritual teacher and the author of the seminal[2][3] 1971 book Be Here Now. He is known for his personal and professional associations with Timothy Leary at Harvard University in the early 1960s, for his travels to India and his relationship with the Hindu guru Neem Karoli Baba, and for founding the charitable organizations Seva Foundation and Hanuman Foundation. He continues to teach via his website.
After returning from a visiting professorship at the University of California, Berkeley, Alpert accepted a permanent position at Harvard, where he worked with the Social Relations Department, the Psychology Department, the Graduate School of Education, and the Health Service, where he was a therapist. Perhaps most notable was the work he did with his close friend and associate Timothy Leary. Both Alpert and Leary experimented with and devoted intensive research to the potentially therapeutic effects of hallucinogenic drugs such as psilocybin, LSD-25, and other psychedelic chemicals. They continued on to co-author a book entitled The Psychedelic Experience. Leary and Alpert were formally dismissed from the university in 1963.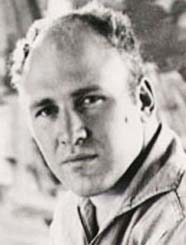 Kenneth Elton "Ken" Kesey (September 17, 1935 – November 10, 2001) was an American novelist, essayist, and countercultural figure. He considered himself a link between the Beat Generation of the 1950s and the hippies of the 1960s.
Kesey was born in La Junta, Colorado and grew up in Springfield, Oregon, graduating from the University of Oregon in 1957. He began writing One Flew Over the Cuckoo's Nest in 1960 following the completion of a graduate fellowship in creative writing at Stanford University; the novel was an immediate commercial and critical success when published two years later. Subsequently, he moved to nearby La Honda, California and began hosting happenings with former colleagues from Stanford, miscellaneous bohemian & literary figures (most notably Neal Cassady), and other friends under the imprimateur of the Merry Pranksters; these parties, known as Acid Tests, integrated the consumption of LSD with multimedia performances. He mentored the Grateful Dead(the de facto "house band" of the Acid Tests) throughout their incipience and continued to exert a profound influence upon the group throughout their long career. Sometimes a Great Notion—an epic account of the vicissitudes of an Oregon logging family that aspired to the modernist grandeur of William Faulkner's Yoknapatawpha saga—was a commercial success that polarized critics and readers upon its release in 1964, although Kesey regarded the novel as his magnum opus.[3]
Robert Anton Wilson (born Robert Edward Wilson; January 18, 1932 – January 11, 2007) was an American author, novelist, essayist, editor, playwright, poet, futurist, and self-described agnostic mystic. Recognized as an Episkopos, Pope, and saint of Discordianism, Wilson helped publicize the group through his writings and interviews.
Wilson described his work as an "attempt to break down conditioned associations, to look at the world in a new way, with many models recognized as models or maps, and no one model elevated to the truth".[1] His goal being "to try to get people into a state of generalized agnosticism, not agnosticism about God alone but agnosticism about everything."[2]
After smoking marijuana for nearly a decade, he first experimented with mescaline in Yellow Springs, Ohio on December 28, 1961.[3] Wilson began to work as a freelance journalist and advertising copywriter in the late 1950s. He adopted his maternal grandfather's name, Anton, for his writings, telling himself that he would save the "Edward" for when he wrote the Great American Novel and later finding that "Robert Anton Wilson" had become an established identity. He assumed co-editorship of the School for Living's Brookville, Ohio-based Balanced Living magazine in 1962 and briefly returned to New York as associate editor of Ralph Ginzburg's quarterly fact: before leaving for Playboy, where he served as an associate editor from 1965 to 1971. According to Wilson, Playboy "paid me a higher salary than any other magazine at which I had worked and never expected me to become a conformist or sell my soul in return. I enjoyed my years in the Bunny Empire. I only resigned when I reached 40 and felt I could not live with myself if I didn't make an effort to write full-time at last."[4] Along with frequent collaborator Robert Shea, Wilson edited the magazine's Playboy Forum advice column. During this period, he covered Timothy Leary and Richard Alpert's Millbrook, New York-based Castalia Foundation at the instigation of Alan Watts in The Realist, cultivated important friendships with William S. Burroughs and Allen Ginsberg, and lectured at the Free University of New York on 'Anarchist and Synergetic Politics' in 1965.[7]
Among Wilson's 35 books,[15] and many other works, perhaps his best-known volumes remain the cult classic series[16] The Illuminatus! Trilogy(1975), co-authored with fellow Playboy editor Robert Shea. Advertised as "a fairy tale for paranoids," the three books—The Eye in the Pyramid, The Golden Apple, and Leviathan, soon offered as a single volume—philosophically and humorously examined, among many other themes, occult and magical symbolism and history, the counterculture of the 1960s, secret societies, data concerning author H.P. Lovecraft and author and occultist Aleister Crowley, and American paranoia about conspiracies and conspiracy theories. The book was intended to poke fun at the conspiratorial frame of mind.[17]
Hermann Karl Hesse (German: [ˈhɛɐ̯man ˈhɛsə]; 2 July 1877 – 9 August 1962) was a German-born Swiss poet, novelist, and painter. His best-known works include Demian, Steppenwolf, Siddhartha, and The Glass Bead Game, each of which explores an individual's search for authenticity, self-knowledge and spirituality. In 1946, he received the Nobel Prize in Literature.
As reflected in Demian, and other works, he believed that "for different people, there are different ways to God";[37] but despite the influence he drew from Indian and Buddhist philosophies, he stated: "Christianity, one not preached but lived, was the strongest of the powers that shaped and moulded me".[38][39]
Leonard Alfred Schneider (October 13, 1925 – August 3, 1966), better known by his stage name Lenny Bruce, was an American stand-up comedian, social critic, satirist, and screenwriter. He was renowned for his open, free-style and critical form of comedy which integrated satire, politics, religion, sex, and vulgarity. His 1964 conviction in an obscenity trial was followed by a posthumous pardon, the first in the history of New York state, by then-Governor George Pataki in 2003. He paved the way for future outspoken counterculture-era comedians, and his trial for obscenity is seen as a landmark for freedom of speech in the United States.[10][11][12][13]
Alan Wilson Watts (6 January 1915 – 16 November 1973) was a British philosopher, writer, and speaker, best known as an interpreter and populariser of Eastern philosophy for a Western audience. Born in Chislehurst, England, he moved to the United States in 1938 and began Zen training in New York. Pursuing a career, he attended Seabury-Western Theological Seminary, where he received a master's degree in theology. Watts became an Episcopal priest in 1945, then left the ministry in 1950 and moved to California, where he joined the faculty of the American Academy of Asian Studies.
Alice Ann Bailey (June 16, 1880 – December 15, 1949) was a writer of more than twenty-four books on theosophical subjects, and was one of the first writers to use the term New Age. Bailey was born as Alice LaTrobe Bateman, in Manchester, England.[1]She moved to the United States in 1907, where she spent most of her life as a writer and teacher.
Bailey's works, written between 1919 and 1949, describe a wide-ranging system of esoteric thought covering such topics as how spirituality relates to the solar system, meditation, healing, spiritual psychology, the destiny of nations, and prescriptions for society in general. She described the majority of her work as having been telepathically dictated to her by a Master of Wisdom, initially referred to only as "the Tibetan" or by the initials "D.K.", later identified as Djwal Khul.[2] Her writings were somewhat similar to those of Madame Blavatsky and are among the teachings often referred to as the "Ageless Wisdom". Though Bailey's writings differ in some respect to the Theosophy of Madame Blavatsky, they have much in common with it. She wrote on religious themes, including Christianity, though her writings are fundamentally different from many aspects of Christianity or other orthodox religions. Her vision of a unified society included a global "spirit of religion" different from traditional religious forms and including the concept of the Age of Aquarius.[3][4]
George Ivanovich Gurdjieff (/ˈɡɜːrdʒiˌɛf/; 13 January 1866/1872/1877? – 29 October 1949[2]), also commonly referred to as Georges Ivanovich Gurdjieff and G. I. Gurdjieff, was an influential early 20th-century mystic, philosopher, spiritual teacher, and composer of Armenian and Greek descent, born in Alexandrapol (now Gyumri).[3] Gurdjieff taught that most humans do not possess a unified mind-emotion-body consciousness and thus live their lives in a state of hypnotic "waking sleep," but that it is possible to transcend to a higher state of consciousness and achieve full human potential. Gurdjieff described a method attempting to do so, calling the discipline "The Work"[4] (connoting "work on oneself") or "the Method".[5] According to his principles and instructions,[6] Gurdjieff's method for awakening one's consciousness unites the methods of the fakir, monk or yogi, and thus he referred to it as the "Fourth Way".[
Pyotr Demianovich Ouspenskii (known in English as Peter D. Ouspensky, Пётр Демья́нович Успе́нский; 5 March 1878 – 2 October 1947),[1] was a Russian mathematician and esotericist known for his expositions of the early work of the Greek–Armenian teacher of esoteric doctrine George Gurdjieff, whom he met in Moscow in 1915. He was associated with the ideas and practices originating with Gurdjieff from then on. He shared the (Gurdjieff) "system" for 25 years in England and the United States, having separated from Gurdjieff in 1924 personally, for reasons he explains in the last chapter of his book In Search of the Miraculous.
All in all, Ouspensky studied the Gurdjieff system directly under Gurdjieff's own supervision for a period of ten years, from 1915 to 1924. His book In Search of the Miraculous is a recounting of what he learned from Gurdjieff during those years. While lecturing in London in 1924, he announced that he would continue independently the way he had begun in 1921. Some, including his close pupil Rodney Collin, say that he finally gave up the system in 1947, just before his death, but his own recorded words on the subject ("A Record of Meetings", published posthumously) do not clearly endorse this judgement, nor does Ouspensky's emphasis on "you must make a new beginning" after confessing "I've left the system".[2]
Max Heindel, born Carl Louis von Grasshoff in Aarhus, Denmark on July 23, 1865, was a Danish-American Christian occultist, astrologer, and mystic. He died on January 6, 1919 at Oceanside, California, United States.
Heindel left home at the age of sixteen to learn engineering at the ship-yards of Glasgow, Scotland. As Chief Engineer of a trading steamer, he traveled extensively, and eventually found himself working on one of the large passenger steamers of the Cunard Line plying between America and Europe. From 1895 to 1901, he was a consulting engineer in New York City. During this time he married, the marriage being terminated by the death of his wife in 1905. A son and two daughters were born of this marriage.
In 1903, Max Heindel moved to Los Angeles, California, seeking work. After attending lectures by the theosophist C.W. Leadbeater, he joined the Theosophical Society of Los Angeles, of which he became vice-president in 1904 and 1905. He also became a vegetarian, and began the study of astrology, which he felt gave him the key to unlocking the mysteries of man's inner nature. He met his future wife Augusta Foss around this time. However, overwork and privation brought him severe heart trouble in 1905, and for months he lay at the point of death. Upon his recovery he said he was more keenly aware of the needs of humanity. He said that he spent much of the time during this illness out of his body, consciously working and seeking for the truth as he might find it on the invisible planes.
In the fall of 1907, during a most successful period of lectures in Minnesota, he travelled to Berlin (Germany) with his friend Dr. Alma Von Brandis, who had been for months trying to persuade him, in order to hear a cycle of lectures by a teacher in the occult field called Rudolf Steiner. During his short stay at Germany, he developed a sincere admiration of the personality of this knowledgeable lecturer, as later shown in the dedication of his magnum opus ("esteemed teacher and value friend"). He sat in on several lectures and had one or two interviews with Steiner and he could learn about occult truth from the founder of later Anthroposophy, but at the same time he understood that this teacher could not help him to advance along the path of spiritual development.[1] It was then, with his mind already made up to return, feeling that in vain he had given up a big work in America to take this trip, that Heindel reports to have been visited by a Spiritual being (clothed in his vital body).
The highly evolved entity that visited Heindel eventually identified himself as an Elder Brother of the Rosicrucian Order, an Order in the inner worlds formed in the year 1313 and having no direct connection to physical organizations which call themselves by this name. As he afterwards mentions, the Elder Brother gave him information which was concise and logical and beyond anything he was capable of writing. Later, he found out that during a previous visit of the Elder Brother, he was put to a test to determine his worthiness to be messenger of the Western Wisdom Teachings. He recounts that only then he was given instruction how to reach the etheric Temple of the Rose Cross, near the German/Bohemian border, and how at this Temple he was in direct communication with and under the personal instructions of the Elder Brothers of the Rose Cross. The Rosicrucian Order is described as being composed of twelve Elder Brothers, gathered around a thirteenth who is the invisible Head. These great Adepts, belonging to human evolution but having already advanced far beyond the cycle of rebirth, are reported as being among those exalted Beings who guide mankind's evolution, the Compassionate Ones.
Helena Petrovna Blavatsky (Russian: Еле́на Петро́вна Блава́тская, Yelena Petrovna Blavatskaya; 12 August [O.S. 31 July] 1831 – 8 May 1891) was a Russian occultist, spirit medium, and author who co-founded the Theosophical Society in 1875. She gained an international following as the leading theoretician of Theosophy, the esoteric movement that the society promoted.
In New York City, Blavatsky co-founded the Theosophical Society with Olcott and William Quan Judge in 1875. In 1877 she published Isis Unveiled, a book outlining her Theosophical world-view. Associating it closely with the esoteric doctrines of Hermeticism and Neoplatonism, Blavatsky described Theosophy as "the synthesis of science, religion and philosophy", proclaiming that it was reviving an "Ancient Wisdom" which underlay all the world's religions. In 1880 she and Olcott moved to India, where the Society was allied to the Arya Samaj, a Hindu reform movement. That same year, while in Ceylon she and Olcott became the first Westerners to officially convert to Buddhism. Although opposed by the British administration, Theosophy spread rapidly in India but experienced internal problems after Blavatsky was accused of producing fraudulent paranormal phenomena. Amid ailing health, in 1885 she returned to Europe, there establishing the Blavatsky Lodge in London. Here she published The Secret Doctrine, a commentary on what she claimed were ancient Tibetan manuscripts, as well as two further books, The Key to Theosophy and The Voice of the Silence. She died of influenza in the home of her disciple and successor, Annie Besant.
Charles Sherlock Fillmore (August 22, 1854 – July 5, 1948) founded Unity, a church within the New Thought movement, with his wife, Myrtle Page Fillmore, in 1889. He became known as an American mystic for his contributions to spiritualist interpretations of biblical Scripture.
After the births of their first two sons, Lowell Page Fillmore and Waldo Rickert Fillmore, the family moved to Kansas City, Missouri. Two years later, in 1886, Charles and Myrtle attended New Thought classes held by Dr. E. B. Weeks. Myrtle subsequently recovered from chronic tuberculosis and attributed her recovery to her use of prayer and other methods learned in Weeks's classes. Subsequently Charles began to heal from his childhood accident, a development which he too attributed to following this philosophy. Charles Fillmore became a devoted student of philosophy and religion.[5]
Manly Palmer Hall (March 18, 1901 – August 29, 1990) was a Canadian-born author and mystic. He is best known for his 1928 work The Secret Teachings of All Ages.
Manly P. Hall was born in 1901 in Peterborough, Ontario, Canada, to William S. Hall, a dentist, and Louise Palmer Hall, a chiropractor and member of the Rosicrucian Fellowship. In 1919 Hall, who never knew his father, moved from Canada to Los Angeles, California, with his maternal grandmother to reunite with his birth mother, who was living in Santa Monica, and was almost immediately drawn to the arcane world of mysticism, esoteric philosophies, and their underlying principles. Hall delved deeply into "teachings of lost and hidden traditions, the golden verses of Hindu gods, Greek philosophers and Christian mystics, and the spiritual treasures waiting to be found within one's own soul." Less than a year later, Hall booked his first lecture, and the topic was reincarnation.[1]:15–18
A tall (6′, 4″), imposing, confident and charismatic speaker who soon took over as preacher of the Church of the People in 1919, at Trinity Auditorium in downtown Los Angeles, he read voraciously on "comparative religion, philosophy, sociology and psychology," and "seemingly overnight . . . became a one-stop source of an astonishing range of eclectic spiritual material that resonates with the intellect, and the subconscious."[1]:21 Hall was ordained a minister in the Church of the People on May 17, 1923, and "a few days later, he was elected permanent pastor of the church."[1]:28
Eckhart Tolle (/ˈɛkɑːrt ˈtɒlə/ ek-art tol-ə; German pronunciation: [ˈɛkaʁt ˈtɔlə], born Ulrich Leonard Tölle, February 16, 1948) is a German-born resident of Canada,[1][2] best known as the author of The Power of Now and A New Earth: Awakening to your Life's Purpose. In 2011, he was listed by Watkins Review as the most spiritually influential person in the world.[3] In 2008, a New York Times writer called Tolle "the most popular spiritual author in the United States".[4]
Tolle has said that he was depressed for much of his life until he underwent, at age 29, an "inner transformation". He then spent several years wandering "in a state of deep bliss" before becoming a spiritual teacher. Later, he moved to North America where he began writing his first book, The Power of Now, which was published in 1997[5] and reached the New York Times Best Seller listsin 2000.[6]