addīctus, v. (Latin) Assigned by decree; bound; to enslave.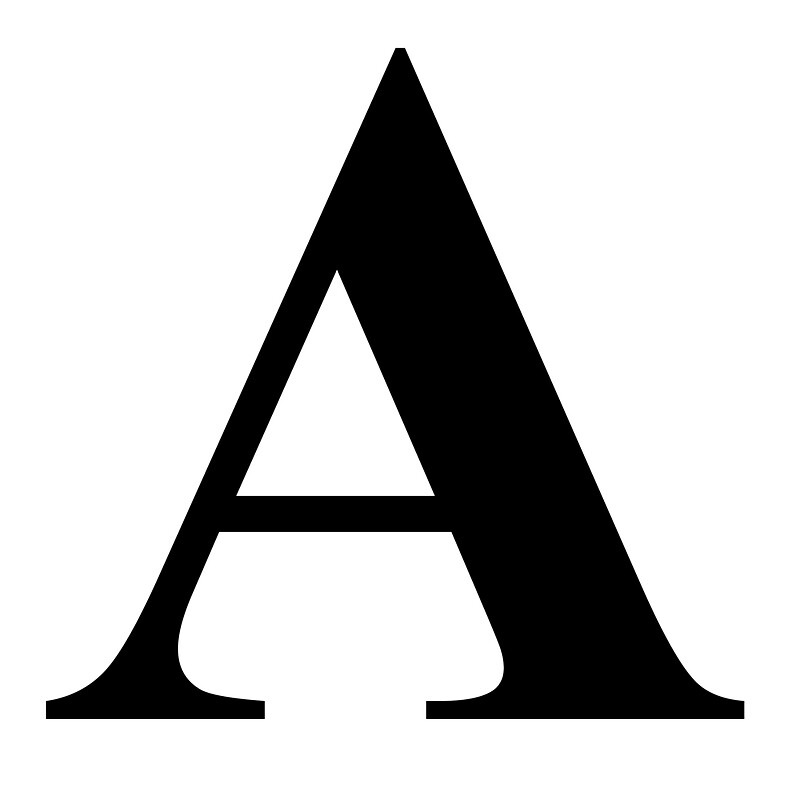 ddiction is not a habit but a self-destructive pattern unable to be stopped by even the strongest will power. It is impervious to its own consequences and defies every attempt at reform, and no expert has answered the question as to why some people are more predisposed to addiction than others. The hardest part is the first step, asking for help. Facing the fact of being in over your head. It is not your fault! The addict must face a daily struggle with life: One they are powerless to stop, moderate or even make sense of: It's the peculiar phenomena of tolerance and withdrawal.
All drugs are toxins. The brain's own neurotransmitters, such as dopamine and serotonin, are interrupted; receptors are short-circuited by the repeated introduction of a substitute. It tries to correct itself but is overridden by this poison. It must now adapt. Left with only one choice: Obtaining more of it.
"Addiction is cunning, baffling."  
-A.A.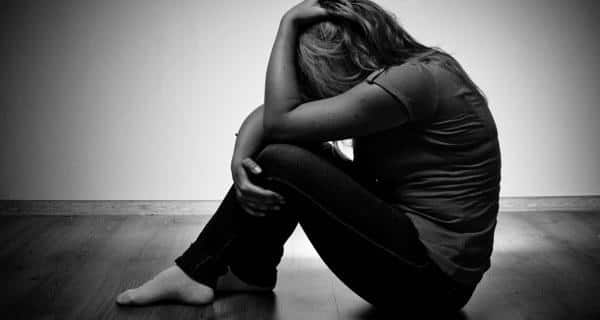 The destruction to health, life, finances and family is not intentional but an instinct to return to find the very thing we were meant to have but somehow lost. From the day we left the womb and came into this world with its conditioning, rules to obey and the pressure of success, there is a sense of dis-ease. We are vaguely uncomfortable. Understandably, for many people life today is simply intolerable.
In our search for our missing birthright of happiness, something is located that seems to work, at least for awhile. But over time the brain demands more of this substitute, resulting in tolerance, withdrawal and pain. This is addiction.
History.
Opiate abuse wasn't always the problem it is today, but created by the war on drugs: Fixing something that wasn't broken: The age- old tactic of requiring a government solution by first creating a problem: In this case it was the idea of "temperance." Deprived access compelled those dependent on medicines to turn to the risky criminal underground for supply. It is still the same today.
It's now a national epidemic, lots of money to be made on every side. Rehabilitation is now a lucrative business with luxury type resorts. Violent drug cartels freely operate. It has recently come to light  that our government is fueling the opiate problem: The DEA has jumped sides, colluding with pharmaceutical manufacturers, turning a blind eye to the unregulated distribution of prescription narcotics flooding society at the behest of power-ful Pharma lobbyists. Any whistle-blowing agents are fired. Public safety has been betrayed.
Addict, v. (Latin) addīctus: Assigned by decree; bound; to hand over; to en-slave, to sentence, to condemn. Under the Roman justice system, addicti  is a person enslaved for unpaid debt or theft. It all begins to make sense: Addiction is a designated status.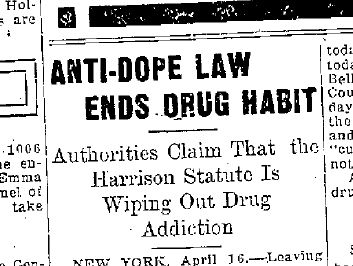 The Harrison Act, 1914.
The etymology is exactly how the word was applied in the twentieth century, a  statute to impose a debt on practitioners, wholesalers and users of patent medicines. By 1914, three laws passed: The Internal Revenue Act, the Federal Reserve Act and the Harrison Narcotics Act- all part of a much larger picture of taxation and enslavement of U.S. citizens.
Federal regulations now strictly controlled all patent medicines, including cannabis, commonly used and accepted prior to the twentieth century. One dollar was a lot at the time, and the rate of revenue increased exponentially.
The Volstead Act, 1919.
(Prohibition). The Eighteenth Amendment was another federal  statute aimed at "temperance." The production, importation and distribution of alcoholic beverages, once the province of legitimate businesses, was taken over by criminal gangs warring over market control with violence and murder. (Much like today with urban street gangs peddling drugs). It was an utter failure and repealed in 1933. But wine and liquor is still taxed.  "What Americans need now is a drink." - Franklin D. Roosevelt
Marijuana Tax Law, 1937. 
Harry J. Anslinger, chief of the Federal Bureau of Narcotics, began a lurid propaganda campaign against marijuana. His true motive wasn't about public safety, but racism against Mexicans, blacks, and corporate influence on the part of the DuPont Chemical Company and the Hearst Newspaper Corporation. The purpose was to outlaw hemp: A renewable resource alternative for nylon, and wood paper pulp instead of deforestation for timber. The  word marijuana was invented to make it sound "Mexican."
The American Medical Association was opposed to the legislation because the tax was imposed on physicians prescribing cannabis, retail pharmacists selling cannabis, and the cultivation of medical cannabis.
https://youtu.be/aYHDzrdXHEA
Dr. William Woodward, legislative counsel for the AMA objected to the bill on the grounds it had been drafted in secret, without giving them proper time to prepare their opposition. He doubted claims of marijuana addiction, violence and insanity.
Woodward further asserted that because the word "Marijuana" was  largely unfamiliar at the time, the medical profession was unaware they were losing cannabis. "Marijuana is not the correct term; the burden of this bill is placed heavily on the doctors and pharmacists of this country."
Cannabis is not a gateway drug, but a safe, holistic alternative for treating medical disorders like chronic pain instead of opiates; depression, epilepsy and others. It has a low potential for physical addiction, although there is a mild abstinence syndrome. It is also known to enhance the faculties of creative thought and the senses. Perhaps this is why the federal government still refuses to legalize it: They fear people might become smarter.
The Controlled Substances Act, 1970.     
 C-1  
The pursuit of happiness is our right, our choice. The risk and consequences belong to us too. We are created to live our lives and learn from our own mistakes. To fall on our faces is hard enough without interference from self- interest agencies. Cannabis, opium and distilled spirits are made from plants, used medicinally since the dawn of civilization. Why is it such a pandemic in our society today? The answer lies in the question itself: Life in America has become constant tension.
________________________________________________________________________________
The the last photo taken of Robin Williams, leaving Hazledon Treatment Center, Minnesota. He was  gracious, taking a moment of time for a young girl working the night shift at a Dairy Queen, delighted at the unexpected chance of meeting the great star. In contrast, Williams himself appears downcast, barely able to muster a smile. Dry and sober, perhaps wondering where do I go from here?  This can be a very scary feeling.
Addicts are among the most sensitive of people, often very talented. Many of the great contributions to this world came from lives of secrets and suffering, by discovering through pain an inner strength others never know. It finds its way into many forms of creative expression.
https://youtu.be/N0-wNWJxGFM?t=26
"Diary of a Drug Fiend." Aleister Crowley's first published novel. To the reader of 1922 it presented a shocking look at the lifestyle of addiction. Diary of a Drug Fiend remains one of the most intense, detailed and accurate accounts of drug addiction and the horrible experiences of withdrawal. This insight could  be autobiographical of Crowley himself.
Wild newlyweds spend their honeymoon at an English manor house, bringing with them a plentiful supply of heroin and cocaine, "H" and "C." They use up the drugs quickly in this remote location, and experience terrible withdrawal. Returning to the city hopelessly addicted, they meet an unusual man, a master of life who promises he can cure them if they strictly obey his instruct-ions.  
"Junky" was published in 1953, the autobiography of William S. Burroughs, and regarded as a cult classic. It vividly describes his descent into a lifelong struggle with morphine addiction. It's a page-turner, Burroughs is a brilliant writer, giving us a stark and revealing look into the post-war underground of New York's drug scene with a cast of fascinating characters he encounters.
Gambling.
Another attempt to recover our lost treasure by betting against the odds and the outside chance luck will smile on you. But the odds are always in favor of the house with its exhilarating gaming atmosphere of sights and sounds: A sensation. Slots are like hypnotic kaleidoscopes with insatiable appetites for coin, until it decides to give up the "jackpot." After losing over and over, why not just walk away from it? That's what a rational thinking person would do.
The compulsion to win by throwing money away is no different from other addictions: Chasing after something that can only temporarily satisfy, and brings the same regretful feelings of sorrow, shame and repeated vows to oneself and others to stop doing it.
In the 1970's, psychologist Bruce Alexander challenged both "the right-wing view that addiction is a moral failing caused by too much partying; and the liberal view, that addiction is a disease taking place in a chemically hijacked brain. Instead, addiction is about adaptation: It's not you, it's your cage."
Professor Peter Cohen says, "human beings have a need to bond and form connections, it's how we get satisfaction. If we can't bond with others we will connect with anything we can find, like the sound of a roulette wheel, the prick of a syringe, etc.  We should stop using the term addiction and instead call it 'bonding,' because the addict bonds with any substitute, unable to bond with anyone or anything else."
Pornography Addiction. 
(Not the same as sex-addiction). The repeated viewing of explicit images can easily become addictive behavior; an alternate reality. Considering the theory of Dr. Cohen, it's a way of bonding. Voyeurism is symptomatic of the inability to love or form emotional relationships. Or the idea of Dr. Alexander, habitual behavior is adaptation to one's cage: An unsatisfying marriage for example. As in all other addictions, the feeling of being trapped by enveloping dysphoria.
Like Venus and Mars, women are attracted to emotional sensitivity, whereas men are wired visually, turned on by the sight of the naked female. "The sons of God saw the women of the earth were fair, and came down to mate with them." (cf. Genesis 6:2). The exact identity of their offspring is still a mystery.
Porn can become obsessive, secretive and isolating by darkening the soul. In this way it is self-destructive: All images are recorded by the mind, and can be preoccupying to the exclusion of all other interests. Once again, it's the desire in man to return to find satisfaction lost, looking for "Eve."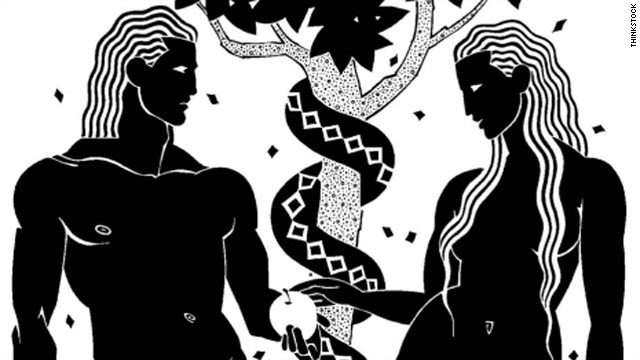 In the Garden, two souls were brought together, naked and unashamed. We are created both male and female, with qualities of both. Some believe that each one of us has a twin flame: A polar, complimentary soul created at the same moment as our own. Even if this idea were true, how did we become separated in the first place? Is this why so many people feel incomplete?
Half a century of Victorian prudishness and censorship was  breached in 1953, by the late Hugh Hefner. His magazine for men contained a special added attraction: A full color photo spread of a nude Marilyn Monroe. The first issue flew off newsstands in a matter of hours. Playboy magazine was the vehicle for his philosophy of sophisticated hedonism: A new image of the hip American male.
As teenage boys growing up in the 60's, we were naturally interested in girls, every detail about them. The only erotica at the time was Playboy. Like mind candy, a chance to behold forbidden nudity. Imprinting during this period of male sexual adolescence continues into adulthood. We lost our virginity to a gorgeous paper centerfold.
____________________________________________________________________________
On a personal note, I have been there myself. The best years of my life were lost to narcotic addiction: Detoxes, jail and ruin. The more I tried to change the harder I fell. Even now in recovery it still stalks me like a creditor coming for his due, patiently waiting for another chance to bankrupt my life. The long road back to sanity led me to understand God is responsible for the care of my soul. I had been focused only on my flaws until I gave Him my pain and finally accepted the unacceptable in myself. Only through conscious awareness did I learn that foul person wasn't really me at all. I was already accepted by Him, I just didn't know it. I am created in His Image and that was enough for me: My life must count for something, it was certainly worth saving.
I decided that the only way to let go of addiction, is addiction must let go of me. It took time, but I had to make a final decision to release this impossible situation over to God- it was simply too big for me. I refused to die this way. I refused to live this way. Too exhausted to keep on fighting, I fell to my knees and surrendered. Slowly, the mountain in my life began moving out of the way.
Comments
comments